A client asked for a solution that could "keep track of a few boxes". With Metamedia's help they are now keeping track of a whole lot of boxes.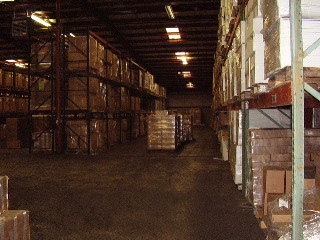 With the aid of an effective, custom software solution developed by Metamedia, warehousing and inventory management has become the client's most lucrative service offering – a 45,000 square foot warehousing operation managing more than $4M in active inventory.
Client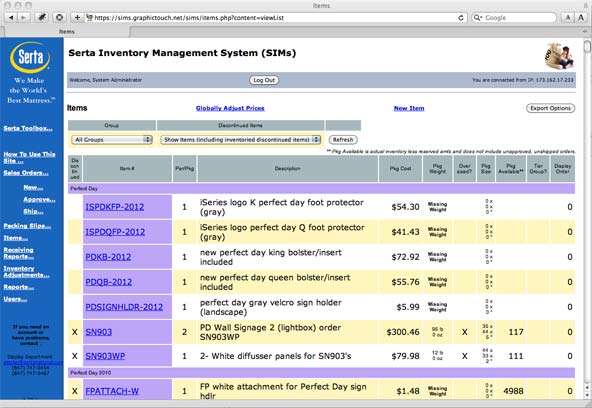 This manufacturer of print collateral and promotional materials began warehousing its output as an additional service to its leading customer. This customer diverted more and more of its warehousing business to our client because of the superior level of service they were able to offer, due in large part to the custom software developed by Metamedia.
Project Profile
Our client's largest customer previously used a massive fulfillment house in Chicago. This company could not provide accurate inventory counts and valuations and provided reports that required a CPA to devote two weeks per month to converting the data to a usable form. This warehousing business was won by providing extensive reporting at the click of a button, real-time inventory counts/valuation, online ordering and other features. What began as a simple database solution grew as the needs of our client grew. What began as keeping track of a few dozen boxes has grown into a full-blown inventory management system with a 5-year annual loss/gain average of .0005% for average churn of $12M.
Solution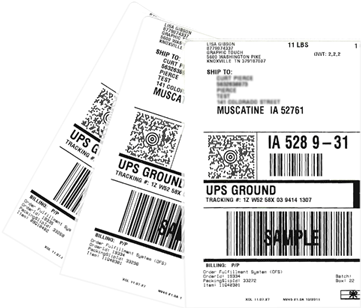 This custom inventory management and fulfillment application was built from the ground up, with features being added over time as additional requirements were introduced. It is a web-based application built on PHP open source libraries and Metamedia's own MM_Core application framework, which evolved as the application developed.
Features
Workflow support: The application simplifies and automates the entire fulfillment workflow.
Online Ordering: Authorized users may place orders from anywhere in the world.
Order Approval Workflow: Authorized staff may approve all orders prior to fulfillment.
Validation: Addresses and other entered data are validated against external services.
Audit Trail: All changes and processing are noted on every claim and packing slip, so when something was done and by whom is always known.
Batch Shipping: Identical shipments are processed in large batches, making fulfillment as easy as sticking labels on boxes.
Inventory Management: Keeps track of what is received, what is shipped, and provides detailed reports.
Integrated Shipping and Tracking: Software talks directly to carriers (UPS, Fedex) to generate waybill, create shipping labels, record actual shipping charges, and provide delivery tracking.
Thermal Printer Integration: Supports variety of labels, including high-speed Zebra thermal printers.
A custom Metamedia solution allowed this client to open up a whole new, profitable line of business by lowering its customers costs, providing up-to-date and accurate data and delivering new capabilities.